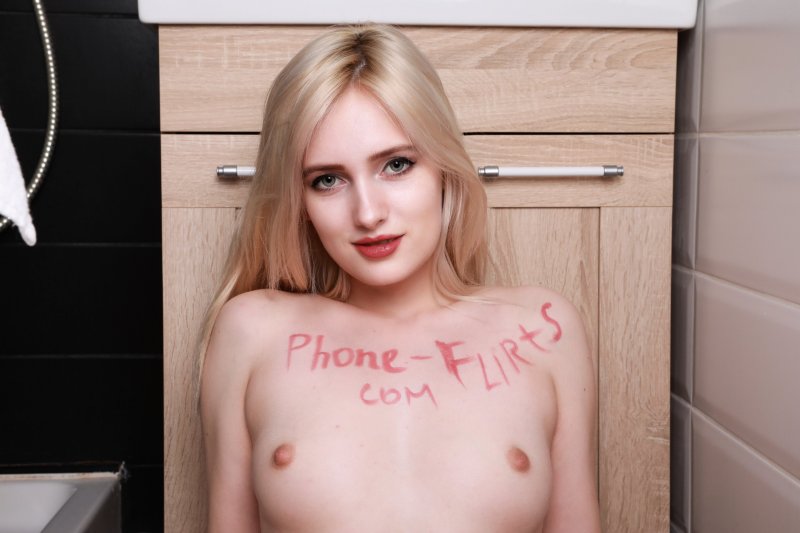 You've never tried phone sex before? Or maybe you have with a girlfriend or some chick you met online. But if you haven't had phone sex with a "service" or an operator that is paid for it, you might think it's lame. Perhaps you think it's for losers, or that you'd never pay for any kind of erotic entertainment. Well then if you are a first-time phone sex caller or even a regular caller read on and let me tell you some shit you may not have thought about before.
Phone Sex is fun and super HOT.
It's about using your imagination rather than having everything done for you via video or photos etc.  Once you've "seen" it all, you either have to amp up your fetishes or the porn gets boring. Plus, if you just use a porn vid to jerk off in 2 minutes, you aren't giving yourself much self-pleasure.
Phone sex is all about elongating masturbation.
Phone sex is about taking your time, flirting, teasing, and then going for the grand finale.  Sure you may still get off in less than 10 minutes, but talking to a live real girl who can interact with you changes the masturbation experience. How so? Well, silly it makes it far more intense.
You can find a Slut online for Free
Yeah, sure you can. But often they are not experienced in the same way a phone sex operator is. For instance, I am 100% certain I have more knowledge about sex than my gal pals who aren't phone sex operators.  And I know this because they come to me to ask questions or to get sexual advice. I'm paid to "talk" therefore I am not silent, shy, or a dead fuck. I'm skilled with words, creative with descriptions, and I know how to use my voice to tease you. The other thing is when you pay… you know you get to play. A girl who isn't a phone sex operator could change her mind, be put off by your interests, and takes a lot more work to score with. Want it easy and simple? Call a phone sex girl!
There are no strings attached
Sex with no strings attached? Fuck yeah!  The great thing about paid phone sex is this: When you are done…. Hang up on me if you want. You aren't required to be polite or even say thank you. Of course, it's awesome when you do. And you know what else? Call me a week or two later and I won't be angry or pouty about it still. No strings attached means I don't expect anything from you beyond your payment and some naughty fun between us.  Now, go try that with the chick you met on Facebook lol.
Phone Sex is still intimate
Calling a phone sex operator is still an intimate experience. Especially if you do a little research and find a girl who seems to "your" type, has a cool personality, and genuinely likes what she does.  I won't lie and claim that all phone sex chicks are into their jobs or mutual masturbation, or even creative. Many are here for the money only but many are not. Tons are not. Many have been around the block a few times but still are fresh, talented, and have warm personalities.  The girls who don't stick around for more than a few months are usually just here for the cold hard cash. But as a caller… you can honestly tell by investigating a little. A poorly made website with a photo and telephone number and no "personality" kind of says it all.  But a girl/woman who puts effort into her business shows too. And she will be the type of gal you can get really intimate with. Phone sex is a special type of masturbation aid because it is an intimate experience.
First-time phone sex callers
Many first-time phone sex callers end up pleasantly surprised and wonder why they have put it down in the past once they try it.  I talk to many first-timers and I make sure they are relaxed about billing, enjoy some company, and have a really good orgasm. And I do it for a very cheap price! At PhoneFlirts everything is straight up, legal, and upfront for a first-time phone sex caller.