About Our Service:
PhoneFlirts is an adult audiotext phone sex service that provides erotic conversations for entertainment purposes only. In business since 1999, we are the US Registered Trademark holders of the term "PHONE FLIRTS" for phone sex entertainment.
Basic Terms of Service:
Conversations are for Adult Entertainment Purposes Only
We do not service anyone under the age of 21. It is prohibited by state and federal laws and is subject to prosecution.
We do not condone or discuss illegal activity.
We cannot guarantee anything about the links listed on this site.
We do not offer items for sale such as panties or other lingerie since according to federal law they Constitute a biohazard.
We do not accept cash in the mail or prepayments from NEW callers because we cannot verify your age.
This Service and our time are not free.
We reserve the right to refuse service to anyone… for any reason.
We guarantee the following:
Your information is confidential. Personally Identifiable Information is not traded, sold, or given away to another company.
We charge a flat rate price. If you purchase a block of time and do not use all of it, you will only be charged for what you have used.
There are no membership dues, no connection charges, and no hidden fees.
Any problems will be investigated immediately and handled appropriately.
All questions or concerns will be handled in a professional manner.
We do not use an online database and all files are kept locked securely.
Your personal credit card information is not kept.
You are never deceived about who you are doing business with.
If your call is refused for any reason, you will not be charged.
Refund Policy
It is not our practice to issue refunds due to the nature of this service. Refunds are only given in instances where you have been erroneously billed. It is your responsibility as the customer to immediately contact us if you have a complaint or billing issue so we can work with you to resolve it to all parties' satisfaction.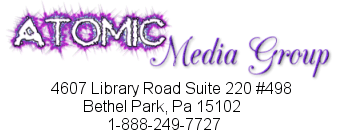 Privacy Policy
Our Privacy Policy was developed as an extension of our commitment to combine the highest-quality service with the highest level of integrity in dealing with our clients and partners. The Policy is designed to assist you in understanding how we collect, use, and safeguard the personal information you provide to us and to assist you in making informed decisions when using our services. This statement will be continuously assessed against new technologies, business practices, and our customers' needs.
Similar to other commercial Web sites, our Web site utilizes Web server logs to collect information about how our Web site is used. Information gathered through Web server logs may include the date and time of visits, the pages viewed, time spent at our Web site, and the Web sites visited just before and just after our Web site. This information is collected on an aggregate basis. None of this information is associated with you as an individual.
We use personal information for purposes of administering our business activities and providing customer service.
From time to time you may notice offers from outside companies advertised on our Web site. We take measures to select product or service providers that are responsible and afford privacy protections to their customers. However, we cannot make any representations about the practices and policies of these companies.
When you give confidential personal credit card information to us on over the telephone, a secure server software encrypts all information we input.
The email that you may send to us may not be secure. For that reason, we ask that you do not send confidential information such as Social Security or account numbers to us through an unsecured email.
We utilize encryption/security software to safeguard the confidentiality of personal information we collect from unauthorized access or disclosure and accidental loss, alteration or destruction. Periodically, our operations and business practices are reviewed for compliance with corporate policies and procedures governing the security, confidentiality, and quality of your information.
Our corporate values, ethical standards, policies, and practices are committed to the protection of customer information. We maintain strict customer confidentiality and use up to date technology to ensure your personally identifiable information remains safe and private. Under no circumstances will your information be sold or given to another company or organization for any purpose.
Confidentiality with regards to all transactions & interactions is guaranteed. We will never contact you unsolicited. We will not share any information obtained throughout our business interaction.
*There are two only exceptions to the defined privacy policy.
If a client attempts to dispute a service from us without contacting the company first then all rights to confidentiality are waived.
We will also disclose information when legally compelled to do so, in other words, when we, in good faith, believe that the law requires it – or for the protection of our own legal rights. If we are led to believe that the customer is committing a crime, we will contact your local law enforcement.
Dispute Policy
If a charge appears on your credit card statement by us, or you feel there is a billing error, please contact customer service via e-mail within 3 days so your dispute can be investigated and resolved. Your inquiry via e-mail will be addressed within 24 hours.  You also may contact us by telephone. We take pride in maintaining the highest standards of integrity in billing, and all issues will be solved.
If you choose to dispute via your credit card company before contacting us, your account information will fall into our Collections Policy.
Collections Policy
Fraudulent disputes can be proven. We have records of all transactions and telephone records.  All records will be sent to your issuing bank to show evidence that you received services. The information will be everything we collect, in addition to further public information that has been investigated if needed.
Your Consent
By using our Website you consent to the collection and use of your personal information as described in this Privacy Policy for an adult phone sex entertainment service. If we change our privacy policies and procedures, we will post those changes on our Web site to keep you aware of what information we collect, how we use it and under what circumstances we may disclose it.
Contact Information & Customer Service:
Call the office line to leave a voicemail about urgent matters such as billing issues. 1-888-249-7727.  We respond typically in 24 hours or less.
Contact us about website problems, Customer Service issues, billing problems or legal issues then please use atomicmediagroup1@gmail.com