A True Phone Sex Story by Lynnea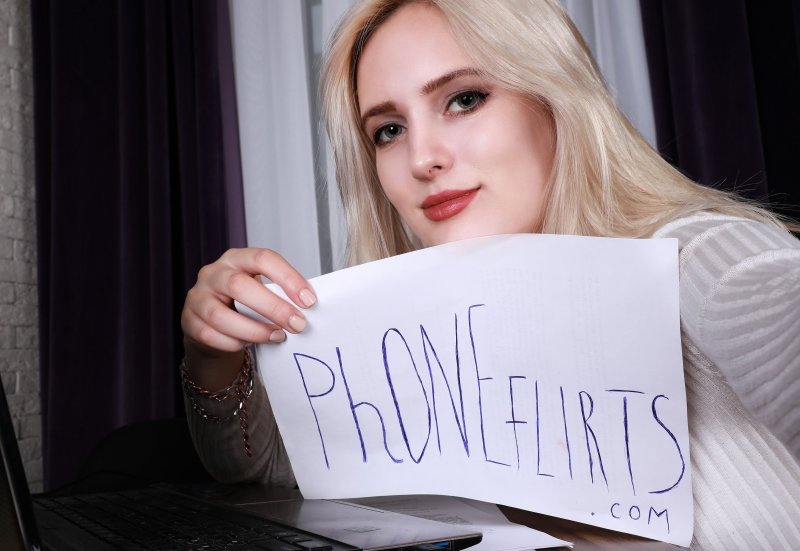 I wrote this very personal story about my real-life experience with phone sex for the first time a few years back. It's been published numerous times in an old Newsletter, various places on the net, and I am sure it's familiar to many by now. 
After meeting a really nice guy online, chatting together for a few weeks, our relationship evolved into cybersex. This was very new to me at the time, and I found it much too hard to type and masturbate at the same time. I found it a bit too awkward. One day my new friend whose name was Tom asked me if I'd like to talk on the phone. I had a good idea what he was after, and I was a little nervous about having phone sex or giving my number out to a stranger. Eventually, I agreed to just "talk" on the phone.
We spoke a number of times on the phone and simply flirted with each other. One day while talking late at night while he was tucked up in his bed and I was comfortable on my couch, he let me know he was very aroused. I found myself becoming turned on. The sound of his breathing began immediately to dampen my panties. I knew he was already playing and teasing his cock. I made him very aware of the moisture that was collecting in the crotch of my panties and told him I would need to remove them. He sort of sighed, "oh yes" each time I paused at my detailed description. I dropped my panties to the floor and got comfortable on my couch.
Slowly, I parted my legs describing to Tom the way the cool air in the room felt against my hot clit. I pulled my tee-shirt up and began to rub my nipples with my fingertips. Tom asked me to pinch my nipples lightly, the way he might if he was there with me. The pleasure of doing what he asked and him aware of it – sent little ripples all the way down to my pussy. This meant one thing, I was going to have to finger myself now, whether I had intended to or not.
I slid my middle finger down to my slit and felt the wetness that was spread all over the lips of my pussy. Never had my pussy been so willing for me to finger to it! I pushed my finger up and down the whole slit feeling the inner lips drenched and finding my clitty already swollen. I let Tom know exactly what I was doing each step of the way, and he did the same.
The sound of his voice and his breathing forced me to wildly rub my clit in a circular motion. I was practically tugging at it. Tom was furiously beating off now, and it was apparent in his sounds. I could stand it no more and asked him to slow down until I returned to the phone with my vibrator. I simply needed something bigger than my finger to fill my hot hole.
I returned and wasted no time in turning my vibrator on to the highest level. As soon as I let the tingle of it touch my clit, Tom began to describe his method of eating pussy to me. I shut my eyes imagining the tip of my vibrator as his tongue flickered fast over me. My thighs started to literally quiver. Then he asked me to fuck my pussy as though it was his cock ramming in and out of me. Of course, I did what was asked of me.
I plunged my vibrator deep into my pussy and it slid in and out smoothly. I could feel the honey dripping out of my pussy and down the crack beneath it. I found myself moaning out loud, which was something I had never done during masturbation before. I was deep into the fantasy of Tom sliding his snotty fuck stick in and out of me, and suddenly I started to cum. My moans set Tom off and he too blew his load. We both agreed the intensity of mutual masturbation was incredible.
Tom and I then proceeded into a hardcore phone fucking relationship. Sometimes we did it several times a day! I loved the idea of exploring my fantasies and somewhat pulled him into my nasty side. Since then I seemed to have developed a fetish for phone sex. I can't seem to have it often enough and have become quite the expert!