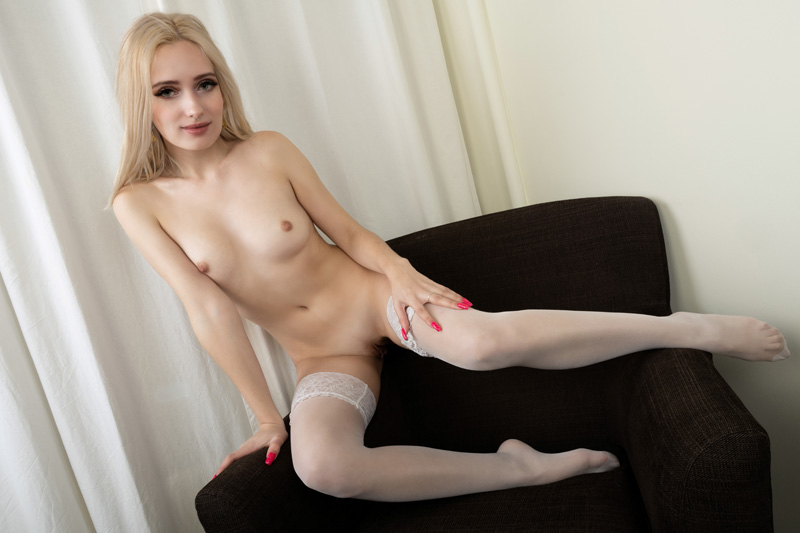 Real comments and feedback from my callers!
A Guy From Wisconsin
I wanted to thank you for how personal and relatable our phone sessions are. I love that it is two human beings. I love that you remember some things about past interactions. I love that it's conversations, it's not scripted bullshit or make-believe. I like that you ask questions of me, ask me what I like, and want the best for my experience. I also like that you talk about things from your perspective, things that you are dealing with, things that have happened or are happening in your life. I'm so happy that I discovered your service, and you are such a joy to interact with. Anyway, just wanted to say thank you for being so good at what you do.
A Lustful Guy
Lynnea, you have the wittiest ads on the net! One day (soon) I'll break a zipper while lusting at your site and give in to your delightful temptation. Until then, remember: "Abstinence makes the cock grow harder…" ?
A Horny Fella
I can't thank you enough for our telephone session the other day. Your service is one that should honestly be recognized as a needed release from the stress of the world we all face today.
A Dirty Caller
Hi Lynn,
I just want to thank you for a great time the other night. You don't know, and maybe will never know, how much I think of you. You are such a wonderful person with a great gift for enlightening some people's lives. You are special
A Scottish Guy
Lynnea,
I don't usually email a girl the day after a phone sex call (never, actually), but I wanted you to know how much I enjoyed it. I know you didn't believe me when I said that might have been the best orgasm I ever had, but I'm standing by what I said 24 hours later. Despite what you think about your pictures, I think you're *extremely* hot in them. It also doesn't hurt that you combine intelligence and erotic naughtiness.
A Sincere Guy
Dear Lynnea,
I can still hear you cooing my name…. We role-played a sex-magic seduction on Thursday. Our session still smolders in my thoughts ? Your creativity and your energy brought me a wonderful experience. I didn't have to play the role: the role took over. I could feel you, could hold you perfectly in my thoughts. I felt I could trust you and keyed into your playfulness right off the bat. I appreciated that. I fancy myself a connoisseur of phone sex, and if there's anything in particular that you thought was really fun (or could have been more fun) about the session I'd love to hear it. That's how I learn. You have an animated spirit, the difference between a magnetic personality and someone who might as well be furniture. I don't know if I have been liberated or trapped hopelessly by your ways. I thank you and I think of you.
A Fantasy Guy
Lynn, I really do dig your voice and love the pics on your site. You have the most unusual way of talking. It is so calm and calculated. I love the way you say my name and tell me to do things. I love the way you walk me through to climax with such ease. I spin and you just stay calm and watch me wriggle beneath you. Anyway, you really are HOT! And I just wanted to take a minute to write to you and tell you again how much I appreciated your playing with me yesterday. And I can hardly wait to speak with you again on Monday…
A Hot Guy
Lynnea, I did want to tell you that yes you are addictive and I am not really sure what you meant about corrupting me, other then I can't quit thinking about you and I mean at work and I don't sleep at night. helplessly yours!
Helplessly Addicted Guy
Hey Lynnea, I just got off the phone with you, in more ways than one!! LOL. You do have a great sexy voice. I enjoyed chatting with you, it was a pleasure. You seem so open and free when you chat. A trait I think most women do not appreciate or are afraid of.
Nice Guy
Lynnea, Thanks again for our conversation. If you can call it a conversation; I think I was pretty much limited to monosyllables by the end… I must say, though, that the conclusion was very powerful. It took a while to get cleaned up! I hope you enjoyed it some too…
A Fun Guy
Lynnea, I just wanted to let you know again what a great time I had this afternoon. Wow! About all I could do afterward was crawl under the covers and take a nap. I hope we can do it again sometime soon. I could definitely get used to that sexy voice of yours…. I'm looking at your pictures again right now — the ones that got me so fired up to call you in the first place — and I know it won't be long until the temptation gets the best of me again.
A Worn Out Guy
Lynn, You come so sweetly when we talk on the phone. Last time you whispered, "I'm gonna come — I'm gonna come — ." A few last gasps, then a grunt — a long silence — then you started breathing again. (Panting, actually.) I'm completely hard again just from describing it – really!
The Seducer
Lynnea, I have been feeling a bit stressed and got at for the past few weeks, but this morning, I woke up refreshed and content. Was it the good feelings you instilled in me during those few brief words that we shared? If so, I want some more!!!!
A Relaxed Guy
Lynn,
I really enjoyed our last encounter. I have never been introduced to the bags before. It took a little while to clean up the mess. I am sorry that I call so late, I guess when you are in California you forget about the time change. I was wondering who takes your pictures and video. I don't wish to pry, I was just curious. Again, thanks for the fun and I will talk to you soon.
Messy Guy
Lynn;
I find your website to be particularly interesting and well done, as well as the concept for the business you apparently have developed. Your rates seem fair in this world of the significant rip-off, hence I look forward to talking with you soon. Phone sex can be mechanical (faked orgasms really annoy me) and less than stimulating or it can be spontaneous, (safe) and quite enjoyable. I look forward to the latter experience with you.
An Intelligent Guy
Talk about small worlds. A URL was sent to me by an editor friend who surfs way too much while he's working, and the note attached to it was and I quote, "… Check out how gorgeous the blonde girl is on this page. I have never seen breasts and nipples that awesome, have you? They are perfect!" And guess who he was talking about? YOU! Small world eh?
A Shocked Guy
I must say that I like the kind of genuineness that I saw on your page. You pointedly distanced yourself from the rest of the "industry" and let callers know what they were in for. If I'd looked at your web page and what you'd written there, I would have been even more encouraged to give you a call. As it was, the e-mail that I got was reason enough. Hopefully, you will find something fun to do this weekend. I'm planning to take the bike for a ride later today and enjoy the nice weather outside. Bye for now
A Cutie Pie
Lynnea, Hopefully, reading this little message gives you a sense of how much you have turned me on over the phone. Your sweet voice and hearing you masturbate was very exciting! I hope to talk to you again soon! (sigh)
A Fan Boy
What a lovely time I had with you. You are delightful and intoxicating.