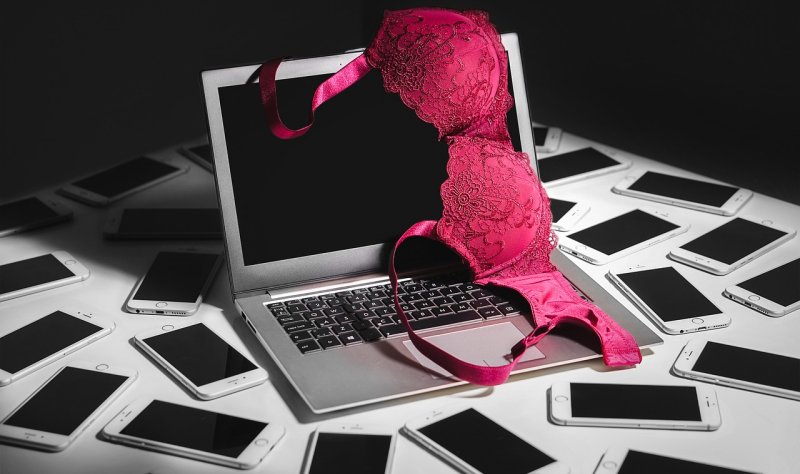 There are 2 types of people in the world, those who like phone sex and those who don't. So right now we'll do a little roleplay where I am the teacher and you are my student. I pretend that I know everything, and you pretend to be interested. Ok, now we are set.
I can tell you why some people do not enjoy phone sex. They don't "get it" and they think of it as a way to replace regular sex. It's not…. it's an enhancement to masturbation, but in no way can it ever replace the real deal. But that's ok – because it shouldn't be your intention to replace regular real-time sex. It's just another way to masturbate! Simple!
I have seen, heard, and even spoken to women who take it really personally that their husband or their boyfriend has called a phone sex service before. I don't understand why you would assume phone sex is any different than watching a dirty movie – or even jerking off to a magazine. Those are things that enhance masturbation and phone sex is basically like an erotic story told rather than being written. Men who do like phone sex tend to be guys with deep imagination, and also men who appreciate language, voices, and personality. I see them as guys who like me (I'm always talking about myself you know) on the whole; they like the total package which means as a rule that is also how they view all women. I think that's a good thing.
Phone sex is different from a movie or magazine in the fact that you receive and "interaction" and "reaction" from another person. Also not a bad thing because you can interact with a subject that most people do not even dare discuss. Masturbation is a taboo subject in itself. So it can be quite exciting to just sit back and discuss it with someone, in particular, a stranger. With a telephone conversation, you can say anything; you can even exaggerate your story to suit your fantasy, you can just discuss sex, or you can completely roleplay out a desire. But best of all phone sex is safe sex – no physical contact is made, no disease, no pregnancy, and it can be casual. So while "interaction" takes place – it's on a nice safe level.
Another thing that's positive about paying for phone sex with a service…. You could say that you "get what you pay for". You sure as hell don't want a SHY girl – you want a babe that isn't afraid of saying nasty dirty words – and a phone sex operator is kinda comfortable with it. Plus by buying a service for phone sex – you are also buying PRIVACY. As a rule (though there are always exceptions) most phone sex operators aren't going to invade your life. I know and understand why a guy calls – I accept it and I'm not really seeking gifts or marriage proposals. You don't have to worry about me becoming a "Fatal Attraction" type of relationship… you simply are purchasing my time.