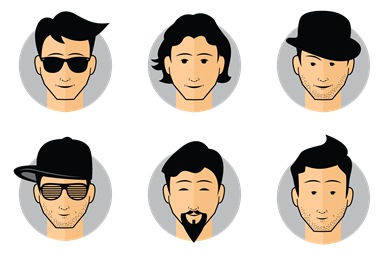 If you don't enjoy phone sex with me then I will throw a Lummox across the room. Ok, I really won't do that, I was just being a smart ass. That's the point… I'm smart, cute, sexy, sweet, pleasant, business oriented and more fun than a Saturday night.  The reality is that guys from all walks of life call me. I talk to Lawyers, Doctors, Policemen, Salesmen, Retail Workers, Car Mechanics, Military Guys, Artists, Musicians, Celebrities, and College Guys. Hell, I have talked to multiple Ministers too believe it or not. My point is that all kinds of guys call phone sex. All kinds of guys look at porn. All men use some time of masturbation aid at one time or another.
Phone Sex is meant to be fun – and she revels in it! So go ahead and look through some of my suggestions below – see if any match you or your personality! If not, then just appreciate my sense of humor and laugh a little!
Keith is a genuinely nice guy that likes sex sensual and he loves to be seduced by an aggressive girl. Keith would love phone sex with Lynnea.
Danny is a perverted cocky little voyeur freak and has a huge porn collection on his computer. Danny would love phone sex with Lynnea.
Sean would be looking for intelligent conversation and fine wine with a sexy classy girl. His time with Lynnea will be an hour long call, and would contain stimulating conversation, long lusty phone sex, and pillow talk after.
Jack would be your typical dirty old man gawking and leering at young girls on the street. Lynnea would make him laugh and feel comfortable… she appreciates dirty old men.
Jeremy writes poetry, has an excellent singing voice, and someday dreams of writing the next great American novel. He's slightly shy, and not so great at picking up women.
Mario is a hot-blooded horny Italian guy looking for a good time, and a hot little minx to enjoy it with. He's a little loud, a little wild, but has a huge dick.
Tom is college educated and loves new age philosophy, good debates, erotic porn, and casual conversation. He craves a soft sensual voice and a strong woman. He also has a kinky fantasy of tasting his own cum – Lynnea will guide him through it.
Nick is a college student and likes loud music, keg parties, and nasty talk. He needs Lynnea, no question, someone who can keep up with his wild ways. He wants a girl to make him do dirty things to himself and Lynnea has some quirky ideas.
Henry is a little shy and awkward – but extremely sweet! He speaks softly and loves to orally please a girl. He needs a girl to take the lead and show him the ropes like Lynnea can. She'll whisper her dirty talk in his ear.
Wayne is very secretive and a fairly successful intelligent business man. He needs a woman who is interested in getting him to tell his big secrets and one who can stand up to his aggressive personality. He would love phone sex with Lynnea.
Rodney is an inquisitive guy who enjoys asking girls about their personal sex lives, but he only wants true stories and not those phone sex operator "fantasy" stories. He needs someone honest and sincere. Rodney will enjoy every last second with sincere Lynnea.
Donald is totally embarrassed about his fetish and could never discuss it with his wife. He needs a girl he can confess about his balloon fetish and one that won't mind making a few pop for him.
Fred is one big, huggable goof. He's emotional, sincere, and watches every word he chooses. He's a fool for romance, and falls in love too quickly… and too often. He would adore the intellectual stimulation that Lynnea would offer him.
Al is just a sweet old man with a rough edge. He's up all night with his late night TV shows, and he naps all day long. He gambles, he's unshaved, and he's still complaining about the last president . Lynn could definitely help Al relax.
Cody dreams of being a superhero. His love for peace, justice, and freedom are his goals for mankind. He wants to save the world, and the get the girl. Lynnea would tickle Cody's fancy with a few of her own unspeakable acts.
Gene is green with envy – because he's always gotten the shorter end of the stick. He's tired of his"nice guy" image and just wants "what's due him". With a few honest words from Lynn, Gene's stick would end up a little shorter.
David is a refined professional, and he's in search of an intriguing, flirtatious woman. He's a questioner, a game-player, and full of useless trivia information. There would definitely be some challenges and chemistry between Lynn and David.
Chris is a hard working man. He's your "early to rise – early to bed" kind of guy… and he gets EVERYTHING done fast and quick. He works fast. He talks fast. He cums fast. Phone sex with Chris could be a lot of fun for Lynn.
Tim is an educated clean-cut yet innocent fellow with very little experience with girls. He needs a classy gal with a good sense of humor and should call Lynnea!
Rich wears leather and likes group sex as often as possible. He needs a hot lady with an adventurous naughty attitude and an inquisitive mind so he should call Lynnea!
Robert is a family man, sort of old fashioned…. smart and has great aspirations. He probably likes women who flirt and tease in a very seduction manner. Robert would love a phone sex call with Lynnea.
Rick has a crew cut, a black Lexus, and loves to cook. He and Lynnea would have lots to talk about and they'd have great passionate phone sex!