Lynnea Has a Whiskey Honey Voice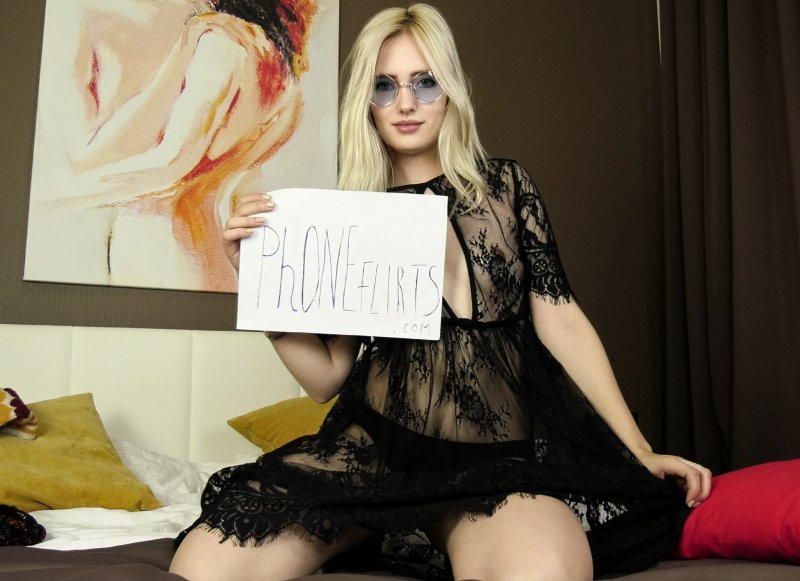 Cheap Amateur Phone Sex is One on One with Lynnea
My name is Lynnea, I'm the Phone Flirts queen and a professional business woman. I am also an extremely sincere person. Many consider me to be "the girl next door" or the type of girl "that you could date in real life". It's my natural personality and I don't put on a "show" when you talk to me. I hate those phone sex ads where the girl says things like "I want to suck your cock" or "I want you to fuck me in the ass". That's not what Phone Sex is…. REAL phone sex is 2 people talking naughty and reaching ecstasy together. It's mutual masturbation and that's what it is supposed to be! Roleplays are fun and all, but I like the reality of phone sex the best! I want to tell you EVERY detail about what I am doing on our call, and I want to hear just what you are doing too. Your excitement gets me so turned on because I love the sounds of a man's baited breath. hmm. Oh, and I am a flirt alright…. maybe the worst kind (or the best depending on your interpretation). I am the kind of girl who plans out my seductions, I work at it every day, I'm very selective, secretive, and love to toy with a man. Not only do I try to leave a man still struck with desire…. but I also like to leave him panting when I am through!
I am Verbally Artistic and Creatively Articulate
I am very naturally sensual and flirtatious. But I am also old fashioned, sultry, classy, honest, naturally naughty, open minded, imaginative, smart, and educated. I'm truthful and very to the "point", I don't create wild stories or talk "down" to you. I am also a very real person who won't fabricate a wild sexual story and tell you I've done it if I haven't. Actually one of the types of calls I enjoy most are the ones where we just talk about sex… I find it a big turn on. I'm pretty simple when it comes to my sexuality – I know what I like and what arouses me – I am not complex with it. I am not terribly dominant nor am I submissive – I personally feel I am the perfect balance of both. I believe that we all are slightly different sexually with different people. I feel that every person I am with, or talk to can bring out different sides to me. So call me directly on my toll-free number, let's spend some time together. But I'll warn you… the Lynnea Addiction is pretty hard to shake off.
---
Flat Rate Prices
| | | | |
| --- | --- | --- | --- |
| 10 min is $14.99 | 15 min is $16.99 | 20 min is $18.99 | 30 min is $25.99 |
These rates are ONLY Guaranteed when you talk to Lynnea directly
Call me toll-free at  1-800-972-LYNN
Text me to arrange a call if you'd like at
 412-573-1140
Hours I am Available
| Day | From | To |
| --- | --- | --- |
| Monday | 09:00 AM | 03:00 PM |
| Tuesday | 09:00 AM | 03:00 PM |
| Wednesday | 09:00 AM | 03:00 PM |
| Thursday | 09:00 AM | 03:00 PM |
| Friday | 09:00 AM | 03:00 PM |
| Saturday | Close | Close |
| Sunday | Close | Close |
---
All billing is secure! Your personally identifiable information is never sold, traded, or given away. There are NO mailings sent to you EVER. Everything is 100% private for you because I am in the business of "discretion"!
---
 Voice and Speech
My voice sounds like whiskey honey… it will warm you from the inside out. My pattern of speech is slow and deliberate, seductive and sultry. My voice has been compared to velvet and it will capture your attention right away.
 My Personality
I'm going to charm the pants right off of you. Some guys say I am the Princess of Seduction. Some guys say I am a hot little minx. I masturbate; therefore I am. I touch myself because I can. If you sound sexy, if you are sweet to me, then I will want to cum with you. I'm always told I am the girl next door. But there is so much more to me than that. My mind and speech are slow and gradual. Before you know it – you will be lost in my wicked web of lust. My feminine hiss will run through your mind… days later, even when you try to block it out. A phone sex call with me is not some High School play or performance. It's an indulgence in adult delights.
I promise you I know how to be feminine. I will bring out your natural male urges, so intensely that you will feel my softness beside you. I'm down to earth and I always share myself with you. I'm business minded, intelligent, open, and our phone call together will be extremely intimate.
Let's try to be more meaningful than: "uh so what do you like" when we talk. Let's probe our minds deeply. Let's share some real experiences we've had in a blatantly honest environment. Our phone call will be exactly as WE MAKE IT. So let's make it personal and real.
Ever wonder how many times in one day that I cum? Call me and I will tell you!
Phone Sex is not a substitute for real sexual intercourse, and it should not claim to be. It's a mental escape from boring everyday life – into a world of complete selfish pleasure and perversion. Phone Sex is just another aide for jerking off….. except that it's really about your ears. You get turned on by the sound, a story, a voice, or a little a moan.
Phone Flirts offer Cheap Phone Sex without remorse or attitude. There are no hidden charges, there are no connection fees. What you see is what you get, and there are no deceptive tricks involved! The rates are a flat fee for a block of time, so you always know how much you spend without worrying about per minute charges!
With phone sex, you can talk about things you know you would never do in real life. Phone sex is all about flirting… it's teasing, it's playfulness, and it's mind play. Mind play equals foreplay. The biggest sex organ is the mind – so when you ponder the real meaning of phone sex. it's pretty obvious why people like it! You can dream up a fantasy and play it out in a safe environment. There's no risk of disease, no real physical contact, and no strings attached. It's plain and simple – it is what it is.
Lynn, I just want to thank you for a great time the other night. You don't know, and maybe will never know, how much I think of you. You are such a wonderful person with a great gift for enlightening some people's lives. You are special…. sincerely  A Scottish Guy 
Lynn, I must say that I like the kind of genuineness that I saw on your page. You pointedly distanced yourself from the rest of the "industry" and let callers know what they were in for. If I'd looked at your web page and what you'd written there, I would have been even more encouraged to give you a call. As it was, the e-mail that I got was reason enough. Hopefully, you will find something fun to do this weekend. I'm planning to take the bike for a ride later today and enjoy the nice weather outside. Bye for now
Lynnea, I can still hear you cooing my name….  Our session still smolders in my thoughts. Your creativity and your energy brought me a wonderful experience. I didn't have to play the role: the role took over. I could feel you, could hold you perfectly in my thoughts. I felt I could trust you and keyed into your playfulness right off the bat. I fancy myself a connoisseur of phone sex, and if there's anything in particular that you thought was really fun (or could have been more fun) about the session I'd love to hear it. That's how I learn. You have an animated spirit, the difference between a magnetic personality and someone who might as well be furniture. I don't know if I have been liberated or trapped hopelessly by your ways. I thank you and I think of you.
What? Do you want MORE Phone Sex? 
Click this link to get more Phone Sex Numbers